luca gazzaniga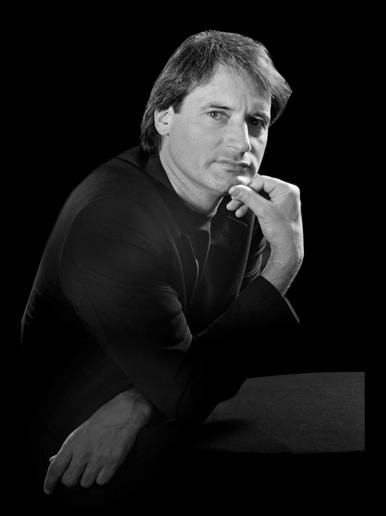 Born in Lugano, Switzerland in 1963, Luca Gazzaniga graduated in architecture in 1988 at the Federal Polytechnic in Zurich (ETHZ). During is academic years he worked for various practices Europe and USA, most notably with Hans Kollhoff in Berlin and Carlo Aymonino in Rome. In 1990 he set up a practice with colleague and friend architect Carlo Ceccolini, an important partnership that lasted up until 2001. A number of books and exhibitions have been dedicated to his work, including four monographic books. In 2001 he was invited to represent Switzerland at the international Architectural Biennial in Buenos Aires. He has spoken at conferences in Europe, Japan and South America. He was been particularly active in the field of architectural criticism and theory in all its forms, mainly through editorial, contributing to various specialized magazines across Europe, including Domus (Milan) where he collaborate since 1996 until today, and where was editor in charge for architecture for four years. His architectural design, initially oriented towards residential building, in particular single-family dwellings and collective housing, now encompasses all fields. He have a large number of projects in partnership with internationals practices, notably with architect Josep Lluis Mateo (Barcelona) and in the last years with Joao Nunes, PROAP (Lisbon). Today he lives and works in Lugano.
team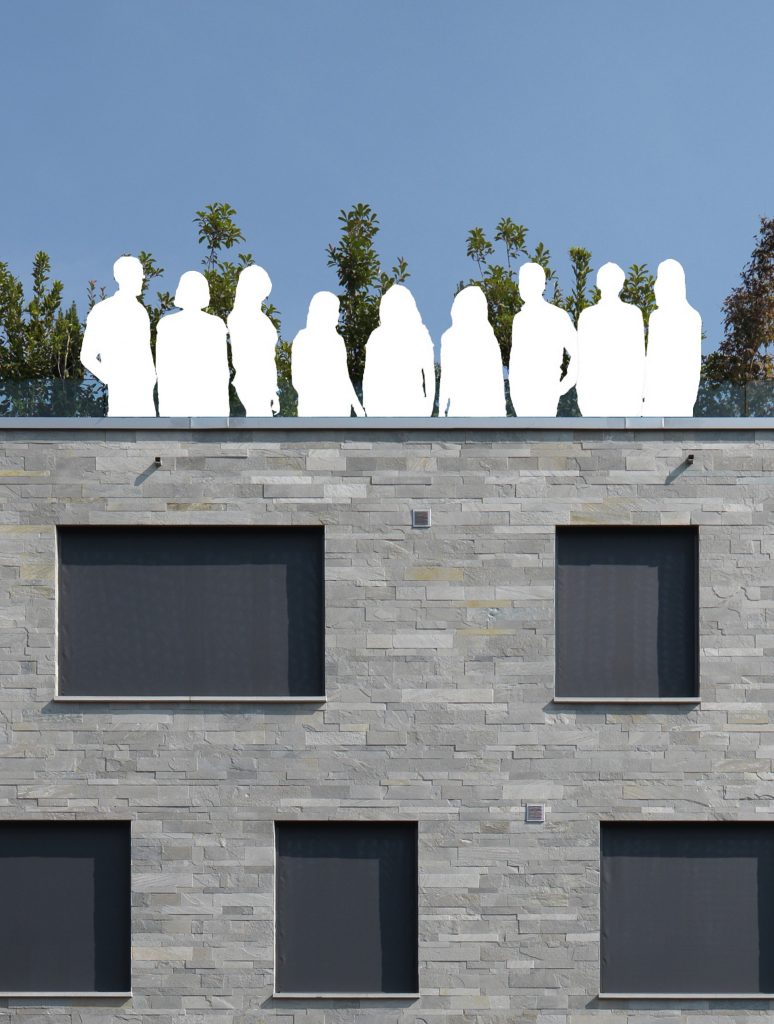 architectural director
Luca Gazzaniga arch. ETHZ, SIA ,OTIA, REG A
senior architects
Andrea Jasci Cimini
Alessio De Lazzari
architects
Claudio Avila
Giuseppe Fontana
Alice Zanzi 
students
Ugo Cocco
Riccardo Guglielmetti Fontana
140 collaborators since 1990
Cristiano Aguiar, Matteo Albanese, Michele Alberio, Beatriz Arcari, Andrea  Arnaboldi, Alberto Azzinnaro, Federico Barbieri, Sara Battelli, David Bellasi, Enrico Bertini, Simone Biaggi, Francis Blouin, Louise Brandberg, Pietro Brugo, Andreas Büschi, Luca Camponovo, Juan Manuel Campopiano, Marella Carboni, Gabriele Cascone, Valeria Casentini, Salvatore Castelli, Pierfranco Cattaneo, Chiara Maria Cecconello, Olga Chernobrovkina, Andrea Chiesa, Gianmarco Ciocca, Sara Cocchi, Patritia Coduri-Briccola, Simon Costantini, Silvia Crugnola, Concezio D'Amico, Daniele D'Ascenzio, Daria Dallamano, Monica Da Silva, Gaia Dellea, Liane Destefani, Alessia De Vecchi, Paola Di Romano, Steve Dupuis, Laura Maria Ermanni, Juan Pablo Escalona Rivera, Virginia Fabri, Jenny Fanaro, Carlotta Fantoni, Alessandro Farina, Andrea Felicioni, Matteo Frangi, Claudia Freiburghaus, Cristian Freudiger, Nicola Gardin, Juris Garofano, Davide Gaslini, Sarah Gasparotto, Silvia Gasperi, Gloria Ghielmini, Maruska Gianinazzi, Alessandra Giorgetti, Mattias Gorla, Fabio Guerra, Enrico Guglielmini, Laura Günderoth, Benno Helmlinger, Mona Hess, Christina Heuking, Matteo Inches, Hana Jemelikova, Veronica Juhász, Damir Kabilovic, Lovnish Kumar, Ariela Kushi, Federico Lazzari, Alice Lentini, Andrea Lepek, Bruno Lepori, Stefano Liccardo, Dario Locher, Luiz Gustavo Pires Ribeiro Lo Leggio, Gianluca Lopes, Carmela Maccarone, Rosamaria Macrì, Paola Madone, Marco Magnani, Caterina Mantegazza, Alice Mantovani, Elisa Marioni, Daniele Mattiello, Alexander Maybank, Eugenio Marchio, Veronica Marzorati, Lucia Massari, Erik Mathez, Umberto Mauri, Alexander Maybank, Carole Mazzucchelli, Fabio Milesi, Tiziana Montemurro, Jordi Munoz Coll, Deianira Napoli, Ludwig Naroyan, Agatina Nocera, Lucia Odenwaeller, Libera Olivo, Paola Pappalardo, Gaia Pasqualini, Andrea Pavan, Chiara Pavanello, Taissa Pedrini, Olivia Pelli, Katja Pellini, Silvia Perego, Fabiana Pereira, Simona Perone, Stefano Perregrini, Marco Pesta, Francesca Pola, Camilla Prini, Darko Prolic, Giulia Radice, Emanuela  Ragazzoni, Lucrezia Vittoria Rapillo, Saba Realini, Umberto Romani, Roberto Roncoroni, Fabrizio Rosa, Paolo Rossetti, Marzia Rosso, Annette Rubaci, Katia Rusca, Ana Saboia, Matteo Sansone, Nathalie Scherrer, Silke Schnidrig, Kristina Schütz, Josè Sebastiani, Federica Silipo, Natalie Tavelli, Francesco Tucci, Judith Tzetsky, Alma Tursunovic, Marija Urbaite, Piroska Eva Varga, Vanessa  Veronesi, Fabio Vettorato, Leda Visconti, Marisa Vocaturi, Chantal Waber, Michele Zago, Manuel Zanon, Boris Zorloni.
| | |
| --- | --- |
| 2013 | Luca Gazzaniga, De aedibus. Lucerna: Quart Verlag |
| 2010 | Luca Gazzaniga, Instinct and reason. Melfi: Libria edizioni |
| 2004 | Luca Gazzaniga, Architetture Silenziose. Ceggia: Progetto Contemporaneo |
| 1998 | Luca Gazzaniga & Carlo Ceccolini, Man's home. Napoli: Clean edizioni |
| | |
| --- | --- |
| 2013 | Connection_Import Ticino. Architecture and territory; COAC, Barcellona |
| 2006 | Architetture di passaggio. Sguardi sull'architettura del Ticino; Centro Culturale Svizzero, Venezia |
| 2006 | Architetture di passaggio. Sguardi sull'architettura del Ticino; Centro Culturale Svizzero, Milano |
| 2006 | Architetture di passaggio. Sguardi sull'architettura del Ticino; Istituto Svizzero, Roma |
| 2005 | Architetture silenziose. Esposizione monografica di 10 opere; Laboratorio di architettura Lamec, Vicenza |
| 2005 | Architetture silenziose. Sguardi sull'architettura del Ticino; Chiesa Vecchia di Clusane D'Iseo, Brescia |
| 2004 | Architetture silenziose. Sguardi sull'architettura del Ticino; Galleria di architettura, Venezia |
| 2002 | Project for the North Holland Provincial Council in Haarlem; ABC Architecturcentrum, Haarlem |
| 2001 | IX International Architecture Biennal; Buenos Aires |
| 1998 | Man's home. Eight domestic architectures, Luca Gazzaniga & Carlo Ceccolini; Galleria di Architettura d'Arte Moderna, Roma |
| 1998 | Man's home. Eight domestic architerctures, Luca Gazzaniga & Carlo Ceccolini; CLEAN, Napoli |
| 1997 | Man's home. Eight domestic architerctures, Luca Gazzaniga & Carlo Ceccolini; Sala della Volta, Genova |